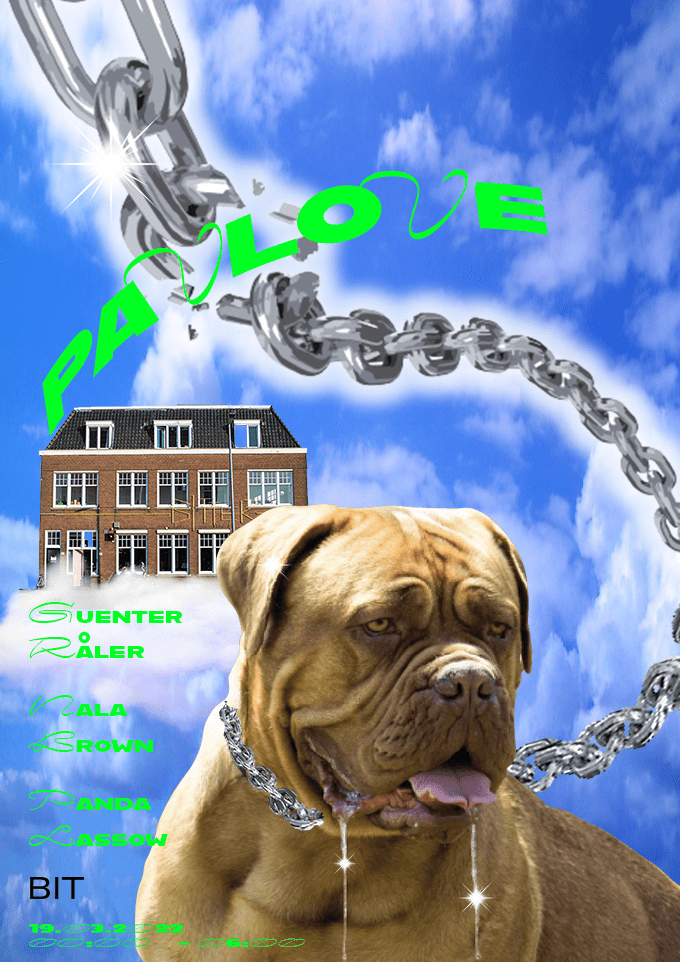 Pavlove
Pavlove is an experiment around the conditioned reflex. This reflex is a response which is unrelated to its stimulus. In this case is the sound of music the stimulus and the moves of our bodies the response. Where is this reflex coming from?
Join this experiment with mouth watery metronome rhythms by these three artists:
Guenter Råler, Nala Brown, Panda Lassow.