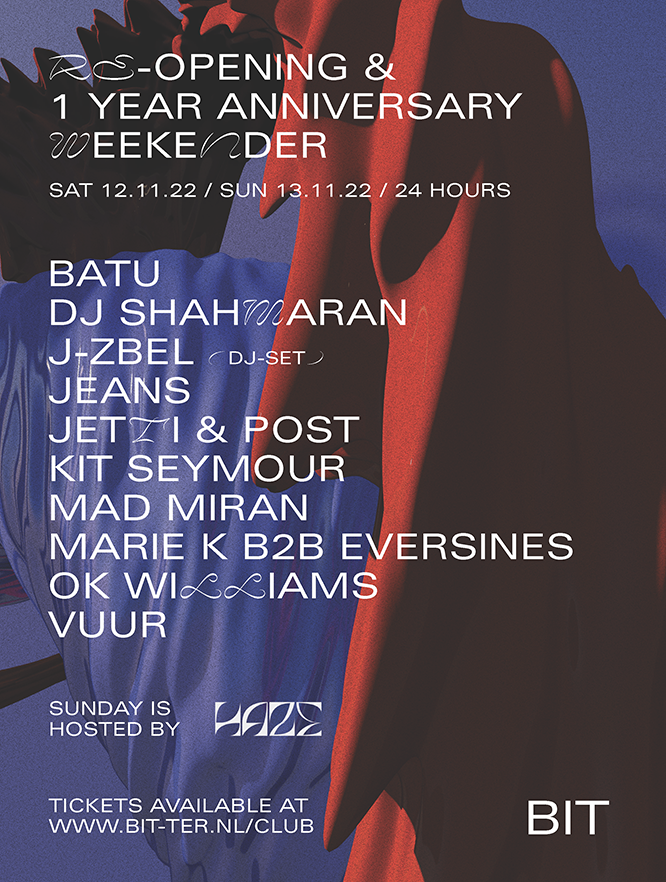 BIT 1 Year Anniversary + Re-opening weekender
Our (re)construction is in full swing. The whole team is working hard to make the club somewhere you can feel at home. Somewhere to lose track of time, to spend a whole weekend and temporarily leave the outside world behind.
We return November 12th to celebrate the re-opening and 1 year in the game with a 24 hour party! Tickets are now available. If you know what's good for you, you'll take the Monday off… See you front left!