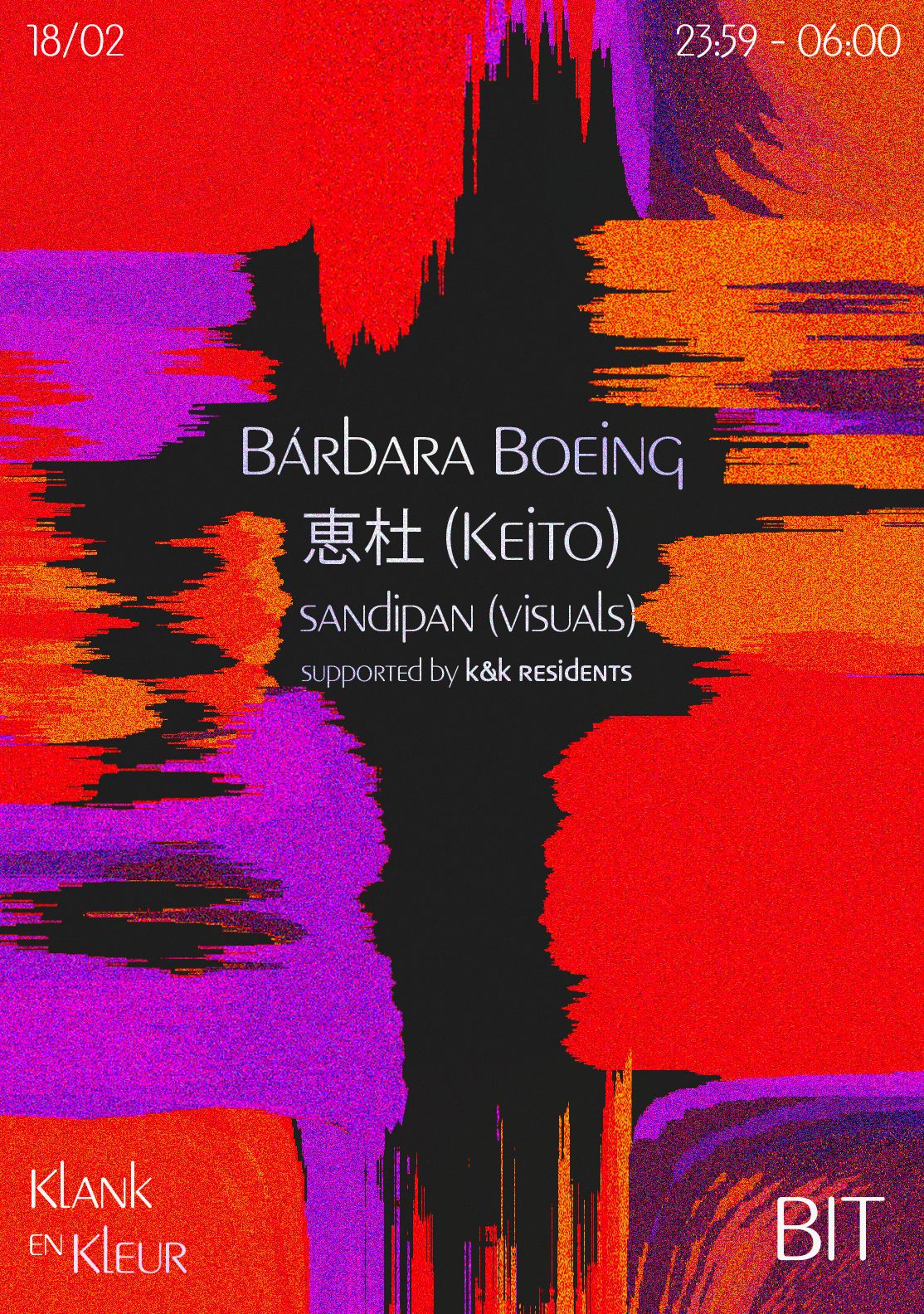 Klank en Kleur
Klank en Kleur returns to Rotterdam on the 18th of February with a night in the notorious club Bit. We're proud to invite a line up of talented creatives to take you on an audiovisual journey with Klank en Kleur.
Introducing the visual artist Sandipan Nath: Guided by situated and collaborative methodologies, he develops poetic approaches to knowledge making usually materialized in mixed-media pieces, multichannel audio & video installations.
On the other side of the audiovisual spectrum we introduce Bárbara Boeing: she is considered one of the main names marching inside the independent electronic scene in Brazil, deepening her research for more than 10 years, building DJ sets around different decades and rhythms.
Last but not least 恵杜 (Keito), newcomer 恵杜 (Keito)'s musical identity is deeply connected to what she describes as "soulful tunes from 70s/80s that I grew up listening to with my dad." Ever-evolving is her selection influenced by her love for the new, for exploration and for the multifarious, flowing from soul, boogie, and disco to unique blends of electro from all over the globe!