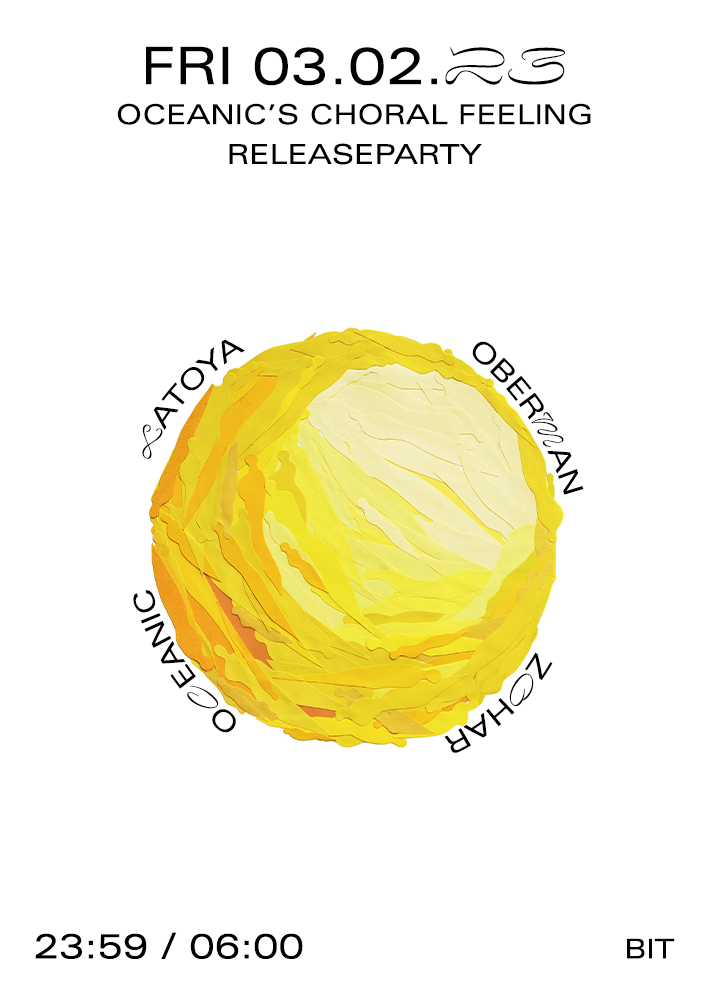 Oceanic's Choral Feeling Release Party
Come shake a leg at Oceanic's album release party on February 3rd, with some very special selectors on the bill.
Choral Feeling is Oceanic's debut full-length LP, built almost entirely from vocal recordings of his closest friends. It's a celebration of the extraordinary sense of togetherness that music can inspire in all of us, and it drops on January 27th.
Released on Rotterdam's Nous'klaer Audio, we're excited to be joined by label-head Oberman. Pushing talent from the harbour city since 2013, it's also a great time to celebrate 10 years of a most unique label.
Utrecht mover and shaker, Latoya, and Echobox Radio crew member Zohar complete the lineup for a night of electronic music of the highest quality.
Tickets available now!