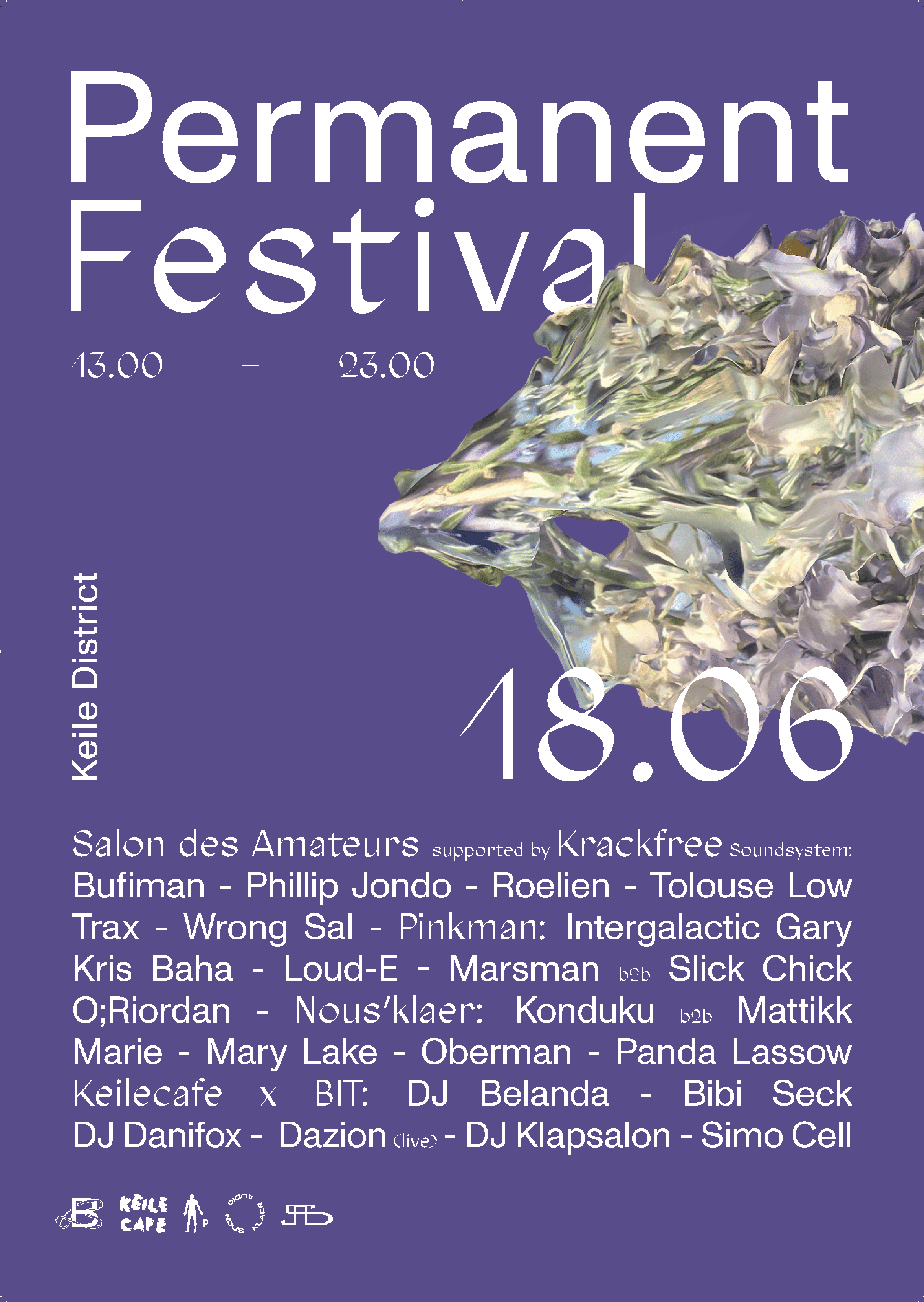 Permanent Festival
Permanent Festival - timeless music at temporary places Bringing you cutting edge electronic music against the backdrop of the dazzling Keile District, with emphasis on the temporality of most of its occupants.
In a time of rapid gentrification and fast rising property prices, counterculture is mostly found only along the frayed edges of town where new initiatives claim their space to experiment. More often these places are temporary until they make place for large project development. Keile District, as part of the M4H area, is no exception. This area in Rotterdam-West is booming nowadays. Institutions like Keilewerf started a decade ago in a deserted industrial area with a really bad reputation and look where it is now! They planted the seed for numerous initiatives like Weelde and Keilecafe. Doing this asks for creativity and well-thought-out entrepreneurship that should deserve a permanent residence.
Permanent Festival celebrates these places by seeking partnerships and showing the area as it is in all its charm. Our mission is to show the importance of grassroot initiatives and the beauty of the (im)perfect scenery.
The four stages of the festival are located in unique areas of the Keile-district. A perfect symbiosis of music and scenery creating an electronic music lovers walhalla. With artists curated by the following organizations from Rotterdam and beyond:
Salon Des Amateurs supported by Krackfree Soundsystem
Pinkman
Nous'klaer
Keilecafe x BIT
Permanent Festival is an 18+ event.